BAKRIYA INDUSTRIES CO. LTD. (BIC) was established in Jeddah, Kingdom of Saudi Arabia in the year 1978 Specializing in the design, manufacture, and erection of all types of steel structure constructions, Storage Tanks, and fabrications with the ability to cater for both heavy and light projects. The area of the fabrication is 17,100 m2 with all the necessary equipment and tools.
The Group Management Team has experience of 25 years in the steel construction industry and executed various projects for reputed Clients / Companies
BAKRIYA INDUSTRIES CO. LTD
(BIC) technical and design teams guide through the structural requirements from concept to completion. The design team consists of structural steel design engineers supported by a capable drafting team with Tekla Structures / X Steel and AutoCAD facilities
BIC strives to understand the expectations of each customer, external and internal and meet their agreed upon requirements. BIC is committed to improve continually our quality culture and processes. We must 
Do the work right first time, every time,
Empower our employees to respond to each customer needs on time,
Build high-performance teams,
Create a risk-based thinking culture,
Have effective and open communication ensuring the highest levels of cooperation,
Provide our employees with a safe environment,
Encourage career growth for all of our employees,
Respect each other,
Ensure that our suppliers provide quality goods and services
We will surpass the expectations of our customers, our employees, through safety, innovation, and operational excellence in the technology, production, sales and market development of Steel Structure
Contributing to Our Customer's Success.
We are committed to customer satisfaction achieved by clearly understanding the customer's needs and fulfilling those requirements through continual improvement of products, services, and quality management systems.
To become one of the market leaders in Steel Structure Fabricator
Oil & Gas, Petrochemicals, Power & Desalination, Cement Plants, Metal Smelters, Mining Sector, Airport Buildings, Seaport Cranes, High-rise Buildings
STEEL STRUCTURAL & STORAGE TANKS
Oil & Gas, Petrochemicals, Power & Desalination, Cement Plants, Metal Smelters, Mining Sector, Airport Buildings, Seaport Cranes, High-rise Buildings
Maximum Protection from Environmental Corrosion
BIC one of the biggest manufacturing facilities in the Saudi Arabia. From a modest beginning in the year 1978, the company has grown to be the biggest Saudi fabrication capacity of structural steel, Stainless Steel, and Storage Tanks. Today it enjoys a fabrication capacity of 20,000 MT annually. The fabrication facilities spread over 17,100 Sq. Mtr.
The production facility includes a massive Blasting and Painting facility.
BIC has posted steady growth in all walks of its operation over years. BIC is steadfast adherence to quality standards, and has been able to deliver higher quality products and erection at lower costs. The company in-process of acquiring Quality certificate of ISO 9001, ISO 45001, and ISO 14001.
BIC enjoys global presence in several Mega projects successfully executed for national customers and clients. The key sectors BIC has contributed to are Oil & Gas, Petrochemicals, Power, Water industries, Cement Plants, Aluminum Smelters,  Mining Sector, Airport Building Structure, Seaport Cranes, High-rise Buildings, Storage Tanks, Vessel and Process columns.
BIC invests in innovation and Robotics-driven smart manufacturing is under planning. This will dramatically revolutionize the company's entire manufacturing process responding to demand-dynamic performance of an integrated system. Smart manufacturing will prepare BIC to be competitive globally and boost its exports.
BIC offers specialized fabrication, which include:
Procurement
BIC as an organization operating on acclaimed business principles ensures that its procurement function aligned with the corporate strategy. The department deals with sourcing activities, negotiation, strategic selection of goods and services, which are important to the organization. They are sourcing raw materials, goods, and services from internally approved suppliers worldwide. The focus in the whole process placed on satisfying the customers in terms of price, quality, delivery and sustainability.
BIC's professional procurement team demonstrate a wide variety of skills including sound industry knowledge, business sense, financial management, communication and negotiation skills, and good understanding of global market place, creativity and innovation. They are conversant with regional and international commercial policies including insurance policy for goods and services.
The procurement professionals have gained expertise in material inspection for all type of materials. Their diligence in understanding individual projects and managing entire programs provides a holistic approach, optimum supports in cost reduction, supplier risk and project sustainability with best-in-class sourcing practices. The team establishes long-term relationship with mills and steel suppliers globally for competitive price, quality, delivery, compliance, and efficiency. They secure Frame Agreements with mills considering price trends and analyzing procurement requirements from project point of view and ensure organization's bottom line growth. They operate in a strategic environment adding enormous value to the organization. Advanced logistics and supply management system in place helps the organization meet the company's strategic business objectives
Structural Steel Products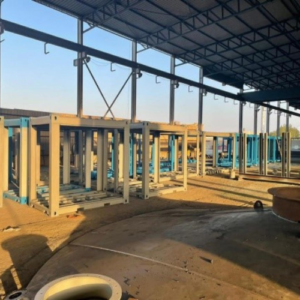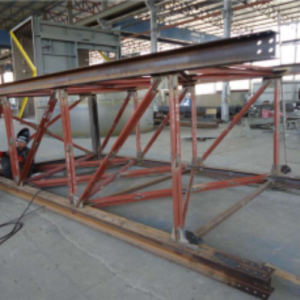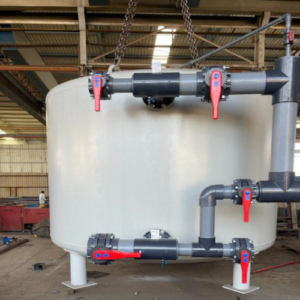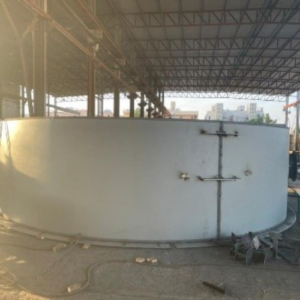 TELE. NO.: +966 12 2211260
E-MAIL: M.OMAR@BAKRIYA.COM
BAKRIYA INDUSTRIES CO. LTD. (BIC)
HEAD OFFICE ADDRESS: JEDDAH, KSA
PO BOX NO.: 1642
POSTAL CODE: 22426
DISTRICT: INDUSTRIAL AREA
CONTACT POINT: Mohammed Al-Amoudi
COMPANY FOUNDING DATE: 1978
LEGAL STATUS: LIMITED LIABILITY
NATIONALITY: 100% SAUDI COMPANY
PARENT COMPANY: AHMED ALAMOUDI HOLDING GROUP