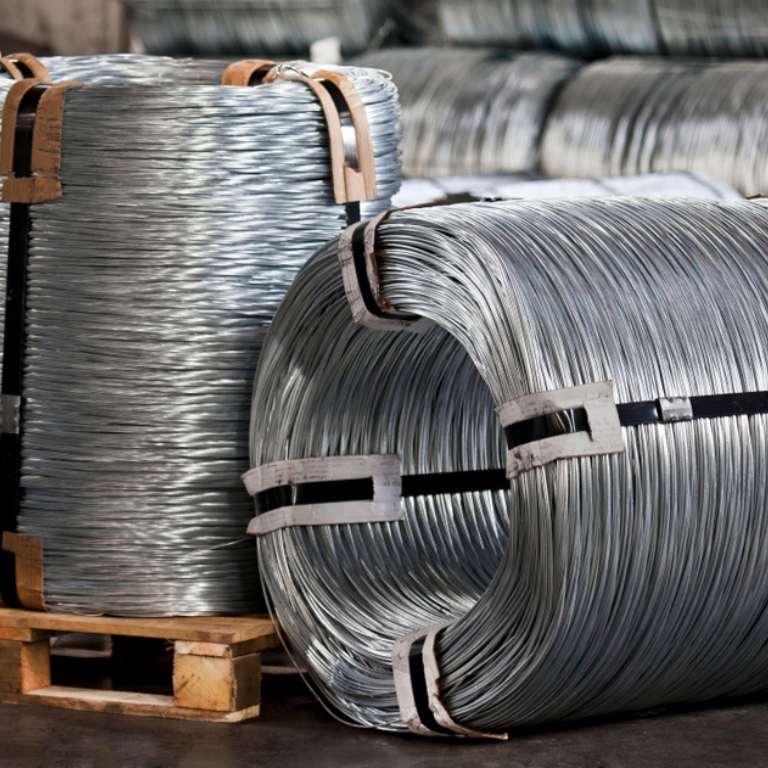 Bakriya wires Steel Industry
Bakriya wires Steel Industry established in 1980 as Jeddah Wire Steel Industry , Bakriya Wires Industry (BIC Wires) has become a premier manufacturer and supplier of steel wire products and security fence systems. With a commitment to excellence and ISO 9001:2015 certification, we set industry standards for quality and innovation.
Our Expertise
Specializing in Galvanized Wire, our comprehensive range of wire products caters to diverse needs, serving customers across the GCC, MENA Region, and various African countries.
Why Choose Us
No1 Trusted Galvanized Wire & Wire Products Supplier. To stay at the state of the art, our company leans on qualified and experienced employees mastering new technologies. BIC Wires business depends on the quality of products and services while protecting the environment. We are committed to:
Quality management ensures that BIC Wires products or services are consistent. Our QC has four main components: quality planning, quality assurance, quality control, and quality improvement.
Understand The Meaning of Quality: By defining quality through clear objectives, BIC Wires translates customer needs into strategic goals.
Define Process & Policies: Next to understanding the role of quality, we equally document policies and processes.
Establish Tolerance & Success Metrics:  quality does not occur by chance. BIC Wires easily defines standard values and success metrics for its processes
We Consider Continuous Improvement: In this fast-changing world, where both technology and regulations develop with the speed of light, by choosing a JWSI product you fulfill the needs of tomorrow.
Products Offered and Application
BIC Wires do manufacture multiple wires and wire Products such as fallowed below with diameters ranging from 0.9 mm to 5.5 mm Non Coated / Galvanized uniform surface with various tensile strength & mechanical properties. Our Products specification complies ASTM/EN/DIN/JIS/BS/AS standards
Low Carbon Galvanized Wire
High Carbon Galvanized Wire
Annealed Wire
Low Carbon Bright Wire
High Carbon Bright Wire
Chain link Fence
Hay Wire ( Box Wire)
Bedding Spring Wire
Tie Wire, Bailing Wire
Complete Security Fence System.
 Cable Armoring Wire
 Gabions
Chain-link Fence
Can Handles
Drop Wire
PC Strands
Nails
Rope
ACSR
Uniform Surface Finish.
Cost-Effective.
High Reliability.
Extensive Use.
Excellent Durability.
Corrosion Resistance.
Uniform Tensile.
Better Packing & Handling
BIC Wires has been certified with ISO 9001:2015 certification.
All our products undergo stringent & extensive testing as per international standards to ensure that our customers receive a quality product.
Raw Material Inspection.
Coating Test.
Surface Finish Test.
Tensile Test.
Torsion Test.
Electrical Resistance Test.
Wrapping Test
Quality Assurance
Quality is the cornerstone of our operations. Our stringent quality control measures at every production stage ensure products of the highest standards, meeting and exceeding customer expectations.
Global Presence
With an installed capacity of 40,000 metric tons of wires annually, BIC Wires proudly serves global industries and businesses.
Our vision is to expand our global footprint, offering high-end wire products and maintaining our reputation as a trusted and reliable industry supplier.
Explore our offerings and discuss customized solutions with BIC Wires. Your satisfaction is our priority.
Address: Jeddah Industrial City Phase 3
Mobile: +966126366000
Email : info@bakriya.com