Hot Dip Galvanized Wire & Cable Armoring Wire
Hot Dip Galvanized Wire & Cable Armoring Wire
BWC Galvanized Wire is manufactured by using the latest technology & High-Speed FIB galvanized Plant with a capacity of 3,000 MT/Month. Our Plant is equipped with a Nitrogen and Pad Wiping system to produce ultra-high finished Galvanized wires and a fully automated plant with the latest controlled technology. Our GI Wire is very flexible and easy to use in various industries. Our products range from 0.9 mm to 5.5 mm, Low, Medium, and High Carbon Wires.
Due to its long experience in galvanizing wires and with top-notch expertise, BWC offers the best-coated wires, with extra smooth coated surfaces with wax coating on special request.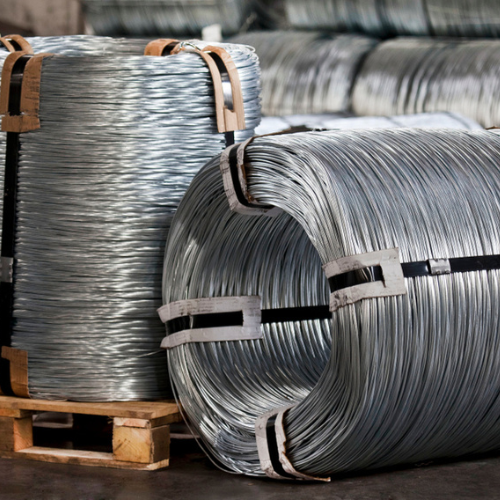 Our Galvanized Wire adhere to major international standards such as American, European, SASO,   ASTM A 810-01, ASTM A82-02, ASTM A641/61M-03, BS EN 10244-2 & BS 443, BS EN 10257-1 & BS 1442, JIS 3547, MS274.
Major advantages of our Galvanized Wires are.
Superior Corrosion Resistance.
Uniform Surface Coating.
Wide Range Of Zinc Coating ( 40-500 GSM)
Smooth Concentric Coating.
Bright Surface finish.
Compact Coils.
Sleek Maneuverality.
High Reliability
Electrical Resistance Properties
Wire Rod Chemical Composition
Explore our offerings and discuss customized solutions with BIC Wires. Your satisfaction is our priority.
Address: Jeddah Industrial City Phase 3
Mobile: +966126366000
Email : info@bakriya.com